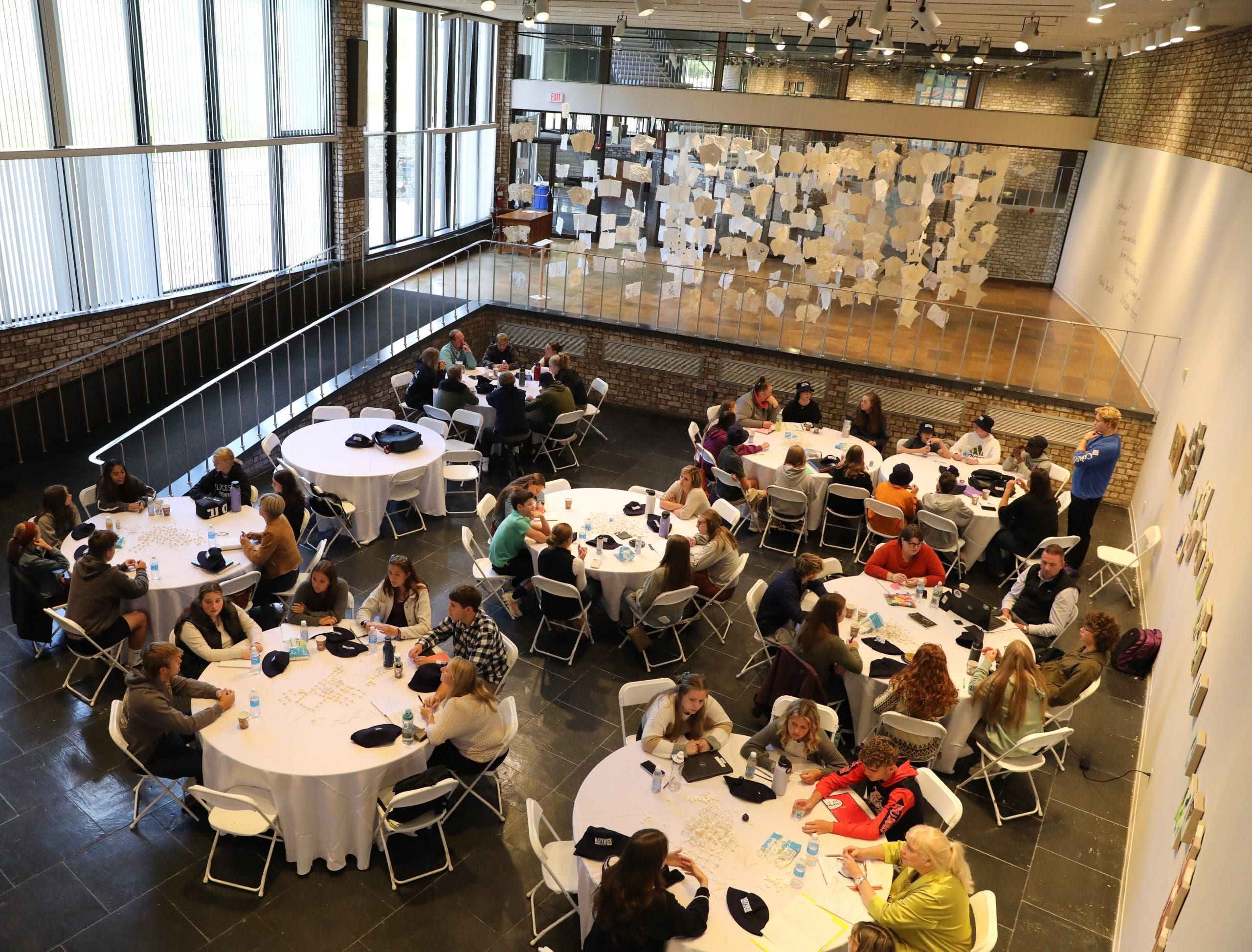 For the first time, all students participating in Student Voices, Student Choices came together for a special daylong event at Hartwick College. High school students, from freshmen to seniors, were given college level instruction on how to innovate, research and problem-solve, as they embarked on their Student Voices, Student Voices project.
In 2022, the Community Foundation of Otsego County created the Student Voices, Student Choices Awards, a special program for high school students that sharpens their focus on local needs and issues and encourages them to become leaders in their communities.  After a successful first year, the Foundation looked for ways to improve, and getting the students together for an intensive (and fun) session on how to hone their process to create a better presentation became our goal.
That's where Hartwick College stepped in. The Community Foundation worked with President Darren Reisberg and James Kellerhouse, Vice-President for Institutional Advancement and External Affairs, to bring nearly 50 Otsego County high school students and their advisors to campus. Mike Walsh, Director of the Griffiths Center of Collaboration and Innovation, led a full day's worth of team building exercises and spoke about empathy as the key starting point to creating ideas that work most effectively for all designs, but especially for projects focused on serving the needs of our fellow residents.
It was an exciting day, and everyone involved felt the shared energy of being together to help Otsego County move forward. Student Voices, Student Choices will be held on November 20, from 6-9 PM, at the Slade Theater, fourth floor of Yager Hall, at Hartwick College. Everyone is welcome to watch these amazing high school students as they present their ideas on making Otsego County a better place for all.
Photos courtesy of Hartwick College.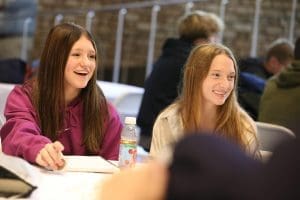 Related Post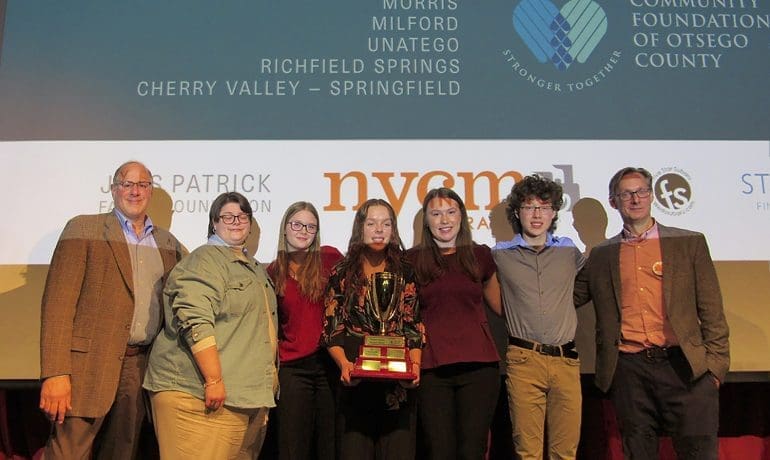 November 22, 2023
2023 Student Voices, Student Choices was a huge success!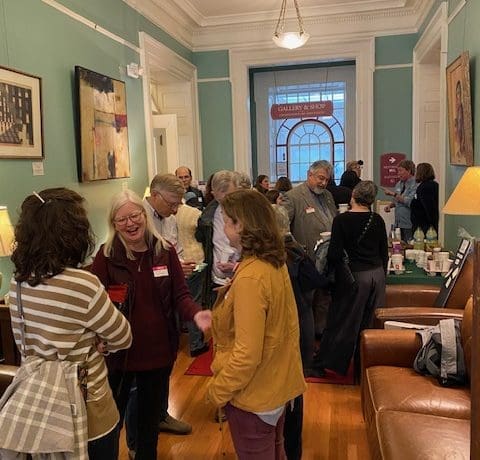 November 10, 2023
This month the CFOC Nonprofit Spotlight features The Friends