The Community Foundation of Otsego County is pleased to announce recent awards. Helios Care received a 2021 award of $10,000. County. Helios Care's mission is to make life easier for patients and families facing serious illness or end of life by providing choices, dignity and compassionate care. The award will be used to purchase software and hardware allowing home health aides to interact with medical records while performing home visits and to help improve the reimbursement process with Medicare/Medicaid.
"Providing state-of-the-art care depends on up-to-date and reliable infrastructure. Helios Care physicians, nurses, social workers, home health aides and spiritual care providers rely on technology to provide care in the home, increasing comfort and improving the quality of life for patients and their families," said Dan Ayres, President and CEO of Helios Care. "Upgrading computers used by clinical and administrative staff lets us to serve patients more effectively and efficiently, resulting in more time with them, better care and ultimately, more patients served." 
Family Planning of South Central New York received a 2021 award of $7,250 from the Community Foundation of Otsego County. FPSCNY has five local medical centers open for urgent gynecological care, UTIs, STD testing and treatment, birth control, emergency contraception, annual exams, free condoms, and more. The CFOC award was designated to pay for transportation to and from the FPSCNY office in Oneonta, to ensure and expand access to care for patients.
Alexis Savidge of Family Planning of South Central New York said, "Patients who live in the more remote regions of our service area experience many social determinants of health barriers, including transportation, leading to missed appointments, delays in needed care, gaps in treatment plans, and long-term issues that could have been avoided if caught earlier." Assistance will be provided to patients in the form of a physical ride with a local transportation vendor, gas card, or bus pass when appropriate.
An award from the Community Foundation's COVID-19 Relief and Recovery Fund supported The Glimmerglass Festival and their innovative Glimmerglass on the Grass season, which took the festival outdoors to address COVID-19 concerns.
"Funding from the Community Foundation of Otsego County supported the implementation of Glimmerglass Festival's COVID-19 Health and Safety Program. Specifically, PCR diagnostic and rapid antigen testing as well as masks, sanitizers and other critical supplies. This support provided a safe path forward during the pandemic to make the 2021 Festival Season possible, " said Andrea Lyons, Executive Director, The Glimmerglass Festival.
Call for proposals!
The Community Foundation continues to seek proposals from nonprofits operating in Otsego County for its 2021 Awards Cycle.  Up to $200,000 will be invested to build the capacity of the local nonprofit sector to address issues identified in the CFOC Community Survey, such as addressing food insecurity, and promoting affordable housing, economic development, internet access, and other key community priorities the survey revealed. Awards may be requested in any amount. Awards of $10,000 or less are reviewed by our Initiatives Committee and approved by our Executive Committee, while requests exceeding $10,000 are considered in a special category and require the additional approval of our full board. There are no deadlines and applications may be submitted until funds are fully committed.  Find out more and apply here. 
"Our goal for 2021 awards is to build the capacity of nonprofits to advance their work on key issues, like meeting basic human needs, promoting economic development and job creation, and other key issues identified in our community survey. We encourage nonprofits to apply for awards so together we can make a significant improvement in the quality of life for all who call Otsego County home."  -Harry Levine, CFOC Board Chair
Related Post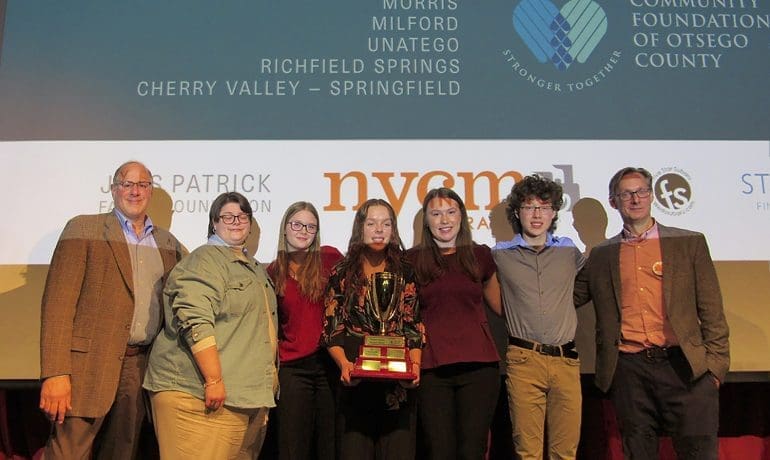 November 22, 2023
2023 Student Voices, Student Choices was a huge success!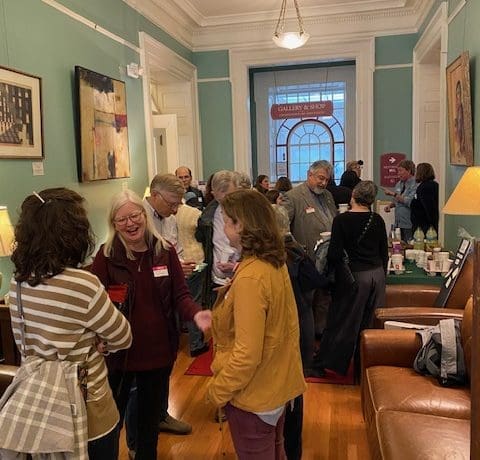 November 10, 2023
This month the CFOC Nonprofit Spotlight features The Friends