Recognizing that a targeted approach will allow us to achieve the greatest impact, our Board of Directors spent the past 6 months listening to our local nonprofit and community leaders, our donors, and the public in developing a plan to focus our resources.
These discussions, both formal and informal, helped our Board to sharpen our focus and identify the following three areas in which CFOC, with your support, will work to improve life for all members of our community:
Growing and Strengthening our Community
The local communities within Otsego County need innovative, creative, and new approaches, to reverse population decline, attract and retain young people, increase diversity, and support entrepreneurship and economic development.  Supporting and incentivizing projects and programs designed to address these needs with new approaches will be a CFOC priority.
We also will not lose sight of the most vulnerable members of our community.  We will support strategies to overcome food insecurity along with the lack of adequate mental health resources, transportation, and affordable housing by continuing to support the good work of our local nonprofits.
Strengthening Otsego's Nonprofits
Otsego County is home to a fairly large number of small nonprofits and a few very large ones.  The smaller groups often cannot afford the systems and staff to operate most efficiently and effectively.  CFOC is well situated to help support these nonprofits.  We will offer to provide assistance to our smaller nonprofits in the areas of financial assistance, communications, and the development and support of new avenues for the sharing and exchanging of ideas.
Growing and Strengthening Ourselves
To continue to increase our impact, we must strive to expand our support for programs and projects, over the next several years, to the $500,000 – $700,000 level. This will require us to increase our funding through direct contributions, fees earned, and endowments.  Of course, our success will require us to earn the trust of all members of our community.  To do so, we must listen, plan, and operate in ways that are effective, efficient, and transparent while remaining laser-focused on real outcomes.
To learn more about what we do, please visit us at https://cfotsego.org.   You can also learn how you can support our efforts and become part of our team.
You can read our plan here: https://cfotsego.org/strategic-plan-2023-2028/
Related Post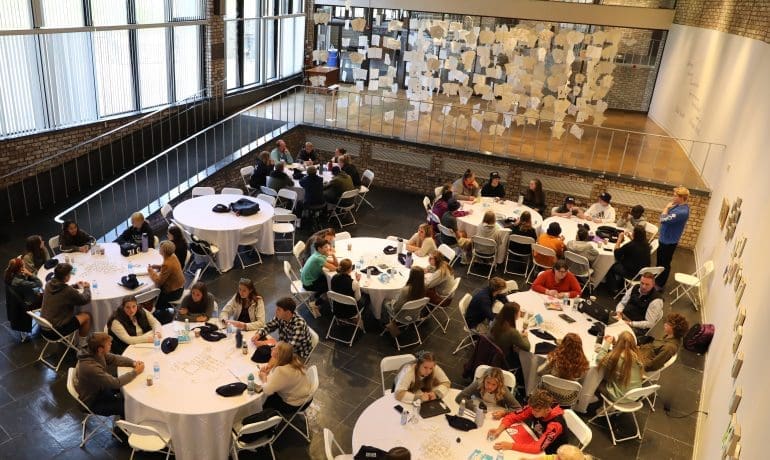 September 22, 2023
For the first time, all students participating in Student