The Community Foundation of Otsego County is pleased to announce the 2023 Awards Cycle is accepting applications as of March 1, 2023.
The 2023 Awards Cycle contains these new features:
$150,000 total to be allocated.
There are three categories – Strengthening Our Community, Strengthening Our Nonprofits, and Addressing Immediate Needs.
Deadlines – the first-round closes June 15, 2023, and the second round closes October 15, 2023.
FAQs – a list of questions and answers to help applicants through the process are found on cfotsego.org under "Get Funding." More FAQs will be added as questions come in.
The following Funds are also open for applications in their communities:
Advocates for Springfield Fund: A total of $1,400 allocated to support the health and well-being of the Springfield community is open for applications. The deadline is May 15, 2023.
Greater Otego Library and Education Fund: $12,000 is allocated for the enhancement and development of educational and cultural resources in the Town of Otego.
Schoharie Fund: to address needs in Schoharie County – coming soon!
Since 2019, the Community Foundation of Otsego County has allocated $500,000 in grants and awards to local nonprofits. Our mission is to lead and inspire community-wide efforts that significantly improve the quality of life and the prosperity of the Otsego County, New York area. We connect people who care with causes that matter, and use collective knowledge, creativity, and resources for a greater impact than any of us can make alone.
For more information, please go to cfotsego.org and the "Get Funding" section.
Related Post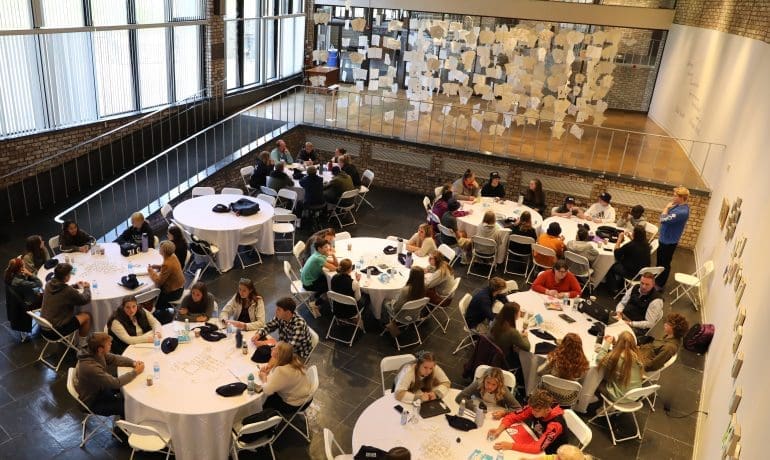 September 22, 2023
For the first time, all students participating in Student