The Cooperstown Food Pantry kicks off our CFOC Nonprofit Spotlight series. You can donate directly to the Cooperstown Food Pantry Fund here.
The Cooperstown Food Pantry
The Cooperstown Food Pantry serves the northern two-thirds portion of Otsego County, including the Village of Cooperstown and 18 other townships and villages in its 680 square mile service area. The Pantry is open six days a week, providing five days of food, three meals a day, per month for each member of any household, including fresh milk, meat, and fresh produce. In addition to food, the Pantry provides diapers, cleaning supplies, and personal care items as they are available. Currently, the Pantry serves an average of 130 households/families, or roughly 450-500 people each month. Many of the families who visit the Pantry are part of the Asset Limited, Income Constrained, and Employed (A.L.I.C.E.) population, with many holding full time jobs­– sometimes two or three –who are still unable to meet the basic needs of their family or save enough money to plan for crisis situations.
Since 1977, the Pantry has provided hunger relief to our community, with the goal of alleviating and addressing issues of food insecurity and poverty among our neighbors in need. The Pantry never turns away an individual or family who reaches out to us, regardless of whether they reside in our service area. We will always serve a household once and provide referrals to aid opportunities closer to their residence. 
What is the Pantry doing in early 2023?
The year is off to a fast start. January proved to be quite busy, with the Pantry hiring a new part-time Operations Manager, beginning a new program, and distributing a windfall of food. The new Operations Manager, Jess Lambert, is in charge of our volunteer corps, as well as handling the day-to-day operations. Lambert's duties include volunteer recruitment, training new volunteers, overseeing the Pantry's new database for recording client intake, and managing inventory. Jess has quickly become a valuable member of the team.
At the start of the New Year, the Pantry became a host agency for the Senior Community Service Employment Program (SCSEP), a program offered through the Associates for Training and Development, a program funded by the U.S. Department of Labor. In the SCSEP, Pantry staff and volunteers provide job training to participants in the program, helping them to develop skills necessary for success in unsubsidized employment. Participants receive twenty hours of training a week and are paid through the Department of Labor. The Pantry began hosting a participant from this program at the beginning of January  and will welcome a second in the Spring.
In February, the Pantry received and distributed 4.5 tons of chicken. Following two dock refusals at stores in both Albany, NY and Johnstown, NY, roughly $50,000-$60,000 worth of chicken was destined for the landfill. Thanks to the work of a dedicated group of volunteers and generous friends in Hartwick, the Pantry accepted the donation. Over the period of a month, the chicken made its way all over Otsego County, going to over ten feeding programs, the Domestic Violence Shelter, and Phoenix Orchards (Tiny Houses Project). A huge thank you to everyone who made this project a success.
What's Planned? 
The Pantry looks toward expanding services and developing a greater degree of financial sustainability. In April, the Pantry plans to expand its Fresh Recovery program from two stores to three. The program, facilitated by partners at the Regional Food Bank of Northeastern New York in Latham, allows the Pantry to receive donated goods from local grocery stores that these stores are not permitted to sell, but are still perfectly safe to consume. The Pantry repurposes these goods for our Monthly Distribution Program. In 2022, the Pantry prevented over 55,000 pounds of food from ending up in the landfill and instead used it to feed people. The Pantry is also working toward a greater degree of financial sustainability to provide a strong foundation for our expanded programming. To achieve that goal, the Pantry will work with independent fundraising consultant, Joanne Tobey, to implement a fundraising database and assist the Pantry in broadening its vision and work in the community.
Thank you to Cooperstown Food Pantry Executive Director Will Kleffner for providing this information.
Cooperstown Food Pantry, 25 Church Street, Cooperstown NY 13326  607-547-8902   cooperstownfoodpantry.org  
Hours of operation: Mon-Wed, 10 am – 4 pm Thurs; 1 pm – 5 pm; Fri 10 am – 4 pm; Sat 10 am -12 pm
The Cooperstown Food Pantry, Inc., is a 501(c)3 tax-exempt organization, and became an incorporated nonprofit organization in 2021.
The Community Foundation of Otsego County
Founded in 2019, the Community Foundation of Otsego County is 501(c)3 nonprofit public charity that brings together financial and human resources to address challenges and increase opportunity in Otsego County. We distribute grants to nonprofit organizations in our community and partner with them to reach solutions.
Related Post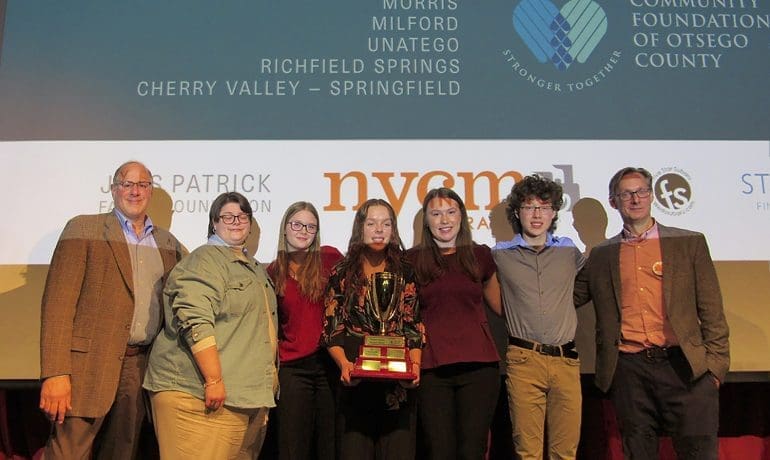 November 22, 2023
2023 Student Voices, Student Choices was a huge success!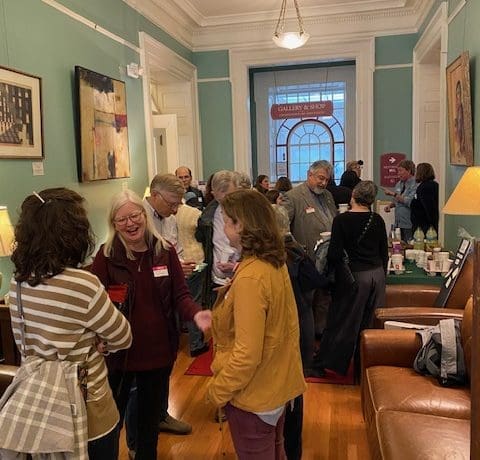 November 10, 2023
This month the CFOC Nonprofit Spotlight features The Friends