This month we feature The Arc Otsego and their work with the Edmeston Community Cupboard
The Arc Otsego provides support, services, and advocacy for people with intellectual and other developmental disabilities. We believe everyone, regardless of disability, deserves equal rights and opportunities and should enjoy full participation in community life. The people we employ, support, and collaborate with – in over 17 locations – all help enrich Otsego County.
Faith Tiemann of The Arc says, "In 2020, we discovered that many people connected to us were experiencing food insecurity. We then partnered with the Edmeston Community Cupboard to host a food drive for these people. This small partnership grew to be a full partnership once COVID hit, and we now support over 160 families monthly."
The Community Foundation of Otsego County has been instrumental in helping The Arc and the Cupboard. In 2023, CFOC provided an award to purchase carts, bags, and other items to help the Cupboard operate more efficiently. The award helps ensure that food distribution runs effectively and reaches as many in need as possible.
As food costs rise and more families strain to make ends meet, programs like this are critical. According to the Cupboard, 13.3% of households in Otsego County are food insecure. 1 in 7 children in the U.S. lives in a food insecure household, and 1 in 12 seniors are food insecure. The Arc food distribution day each month helps alleviate food insecurity, provides a sense of belonging and support for families in need, and is made possible through the support of organizations such as the Community Foundation of Otsego County.
To help support The Arc Otsego, go to www.arcotsego.org and become a member. Each membership assists The Arc's advocacy efforts at the state and federal level, and provides support for programs within the agency, assisting people throughout Otsego County.
Content provided by Faith Tiemann.
Related Post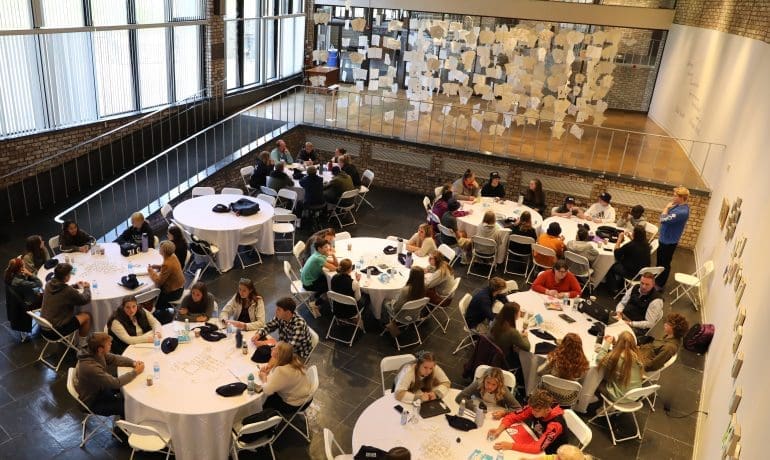 September 22, 2023
For the first time, all students participating in Student