We all know how frustrating it is to deal with outdated and inadequate technology, whether as a compiler, sender, or receiver of vital information. The need to upgrade a nonprofit's digital systems is an added expense that can be difficult to fund within their annual budgets. Three nonprofits facing this issue came to the Community Foundation of Otsego County (CFOC), and we responded with three awards totaling nearly $20,000.
The mission of Otsego Rural Housing Assistance, Inc. (ORHA) is to preserve and expand the affordable housing stock in Otsego County, which means addressing the chronic problem of substandard housing in our region. Yet through its 38-year existence, ORHA's technology has lagged. For example, their phone system was 20 years old – and the overall state of their office technology limited ORHA's ability to serve clients, analyze results, and get their story out to the community.
"Our work is focused on the most basic human need – housing," said Executive Director Tim Peters. "Our interactions with state and local agencies require us to communicate with them on their level, with the technical tools they use and expect us to employ." The Community Foundation answered ORHA's call with a $7,400 award. "The ORHA Board and I thank the Foundation for their support," said Peters, "and for understanding the crucial role that technology plays in helping organizations like ours sustain and strengthen our portion of the social safety net in Otsego County."
Approaching its tenth season, Glimmerglass Film Days, an Otsego 2000 fall event that has drawn thousands of people to the Cooperstown area, was concerned. COVID caused a rapid shift in how films are shipped and stored for projection. High quality laptops with robust external hard drives were essential to keep Film Days going, both in-person and virtually.
The Community Foundation responded to this need with a $5,000 award. Otsego 2000 Executive Director Ellen Pope said, "We are deeply grateful for CFOC's rapid response to our request. CFOC's vital support will allow Glimmerglass Film Days to take a big step forward in improving the filmgoers' viewing experience this fall.
The Young Men's Christian Association of Oneonta has been an institution in the city and Otsego County since 1883; for over a century the YMCA has focused on strengthening community through youth programs. But meeting member needs had become increasingly difficult, with old membership software that wasn't customer friendly. "We heard the frustration of our members," said Executive Director Frank Russo. "People couldn't find where a class is or how to reserve a swim lane. And we understand that quality customer service is key to member retention and growth."
The YMCA needed a new platform. The answer was new membership software known as Reclique Core. Sourced from the national YMCA organization, it provides vastly improved customer service. The Community Foundation saw the value of this upgrade and awarded $7,500 to the project.  Executive Director Russo said, "The Oneonta Family YMCA is grateful to the Community Foundation of Otsego County for their generous and continuing support. They help us better serve our members and the community."
Helping nonprofits better serve their clientele is vital to CFOC, because it's vital to the overall well-being of all Otsego County residents. By increasing the capacity of the Otsego Rural Housing Assistance, Glimmerglass Film Days, and the YMCA of Oneonta to address their needs through updated technology, the Community Foundation of Otsego County is helping these three important organizations help us all.
Related Post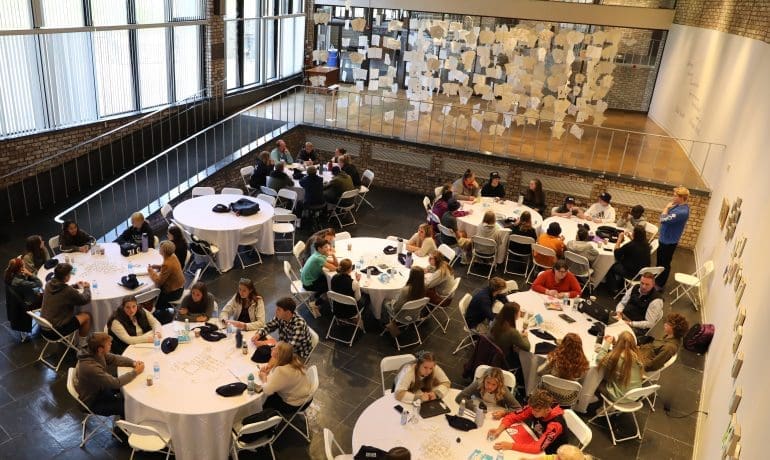 September 22, 2023
For the first time, all students participating in Student