Eva Davy, a CFOC Founder, shares her love for the Otsego County
In her thirty-year career as a scenic artist for film, television, and stage, Eva Davy has given form to ideas. It's what drew her to the Community Foundation of Otsego County." What struck me about the Community Foundation is its focus on making an immediate impact on important issues that face Otsego County," Eva said from her home in Westford, where she's been since 1990.
Eva brought her talents to our county; if you've seen any productions listed below, you've seen some of her work. She's worked on Do the Right Thing, Die Hard II, Malcolm X, Analyze This, Angels in America, and many more films and television shows that have become part of the fabric of American pop culture.
"I fell in love with Otsego County the moment I saw it," she recalls. Now retired, Eva has shifted her skills to designing and planting extensive gardens that merge with the native landscape. "This is a special place, my evolving stage, and constant joy. The natural resources here are spectacular." Extending her interest in the environment, Eva joined the board of OCCA in 2017, but her enthusiasms stretch beyond that.
"When Harry Levine (CFOC Board President) approached me about the Community Foundation at its beginning, I was immediately drawn to the idea. The Foundation's goal to create a better Otsego County for all residents aligns with what I want to see. I felt that donating to the Foundation would help create the positive change we need to make Otsego County thrive and succeed going forward."
Eva became a Founder and, in doing so, helped bring the Community Foundation of Otsego County into existence. It's what she has done her entire career.
Related Post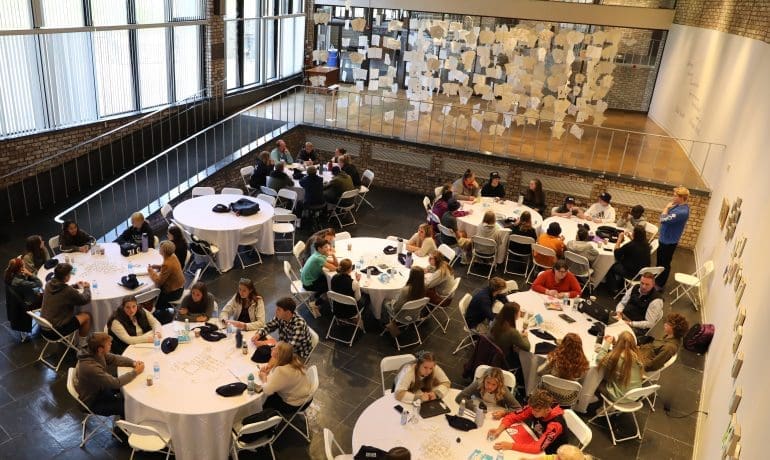 September 22, 2023
For the first time, all students participating in Student