The Otsego County Department of Health will be offering COVID-19 vaccines at the Otsego County Fair from 12 pm – 6 pm on Tuesday, August 3, Wednesday, August 4, and Friday, August 6. Located by the EMT Building, medical professionals will be on hand to offer the Pfizer vaccine for anyone 12 and older and the one-dose Johnson & Johnson vaccine for anyone 18 and older. The Community Foundation of Otsego County is supporting the work of the Otsego County Department of Public Health by promoting the pop-up clinic at the Fair and offering incentives for people who decide to get vaccinated there.
"It's great that we are at a point where we can again enjoy the Otsego County Fair.  We're excited to be a part of the event and to offer a convenient opportunity for folks to receive their COVID vaccine.  We encourage fairgoers to come see us for their vaccine, ask questions, and take advantage of the other public health information and resources we will have on hand, " says Heidi Bond, Director of Public Health for Otsego County.
As of August 1, according to the New York State website ny.gov/vaccine, 63.1% of Otsego County residents 18 and older have had at least one dose of the COVID vaccine and 55.8% of the total population have had at least one dose. The Otsego County numbers trail the New York State numbers of 75.4% of New Yorkers 18 and older and 63.1% of the total population.  More than 33,000 people who live in Otsego County have received a COVID vaccine.
"We salute the dedicated work of the Department of Health, Bassett Healthcare, and all medical professionals during the COVID pandemic," says Harry Levine, board chair of the Community Foundation of Otsego County. "Pop-up clinics like this one at the Fair make it easy for people who decide to get the vaccine to follow through and protect themselves, their families, and the community."
Anyone who receives the COVID vaccine at the Fair will be entered to win prizes that include:
$100 Gift certificates to Brooks House of BBQ
$50 Gift Cards to Canoe & Kayak Rentals and Sales
Day Passes to Table Rock Bouldering
The first 10 people who are vaccinated each day will get a free County Fair Grandstand event ticket. The prizes are provided by the Community Foundation of Otsego County, Brooks BBQ, and Canoe and Kayak Rentals and Sales.
People who decide to get vaccinated at the Fair should have a photo ID. Children 12-17 need to have a parent or legal guardian present. This is a walk-up clinic and the vaccine is free. If you have any questions, please call the Department of Health at 607/547-4230.
Free Bike Helmets for Kids
The Otsego County Department of Health will offer free bike helmets for kids, tick removal kits, resources and information on public health issues, and giveaways. The Otsego County Fair in Morris runs from August 3-8.
The COVID Relief and Recovery Fund
In May 2020, the Community Foundation of Otsego County (CFOC) created the COVID-19 Relief and Recovery Fund for Otsego County. CFOC has awarded 28 grants to nonprofits to address needs created by the pandemic and to support revitalization efforts. Along with continuing to accept award applications for the COVID Fund, the Community Foundation invites proposals for its 2021 Awards Round which focuses on building the capacity of nonprofits to meet basic human needs, promote economic growth and job creation, and other key issues identified in its community survey.
Related Post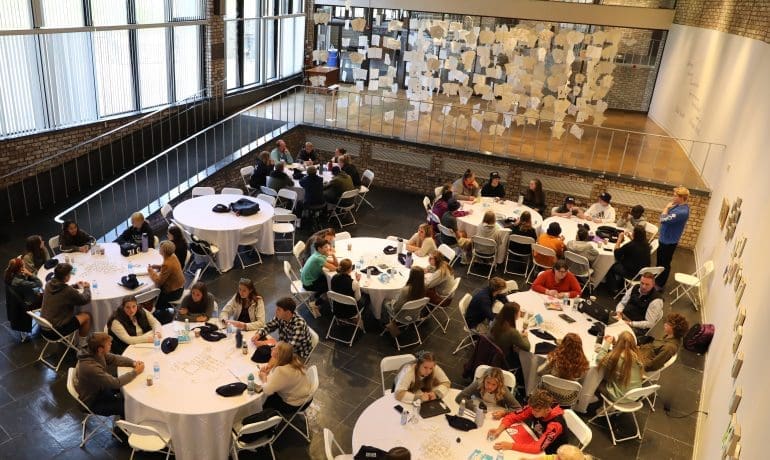 September 22, 2023
For the first time, all students participating in Student