For the second year, the Community Foundation of Otsego County presents the Student Voices, Student Choices awards. This special program for high school students sharpens their focus on local needs and issues and encourages them to become leaders in their communities. Student Voices, Student Choices will be held on November 20, from 6-9 PM, at the Slade Theater, fourth floor of Yager Hall, at Hartwick College.
This year the number of schools participating has grown from four to seven. All of last year's teams will return – Cherry Valley-Springfield, Edmeston, Gilbertsville-Mount Upton (which took first place and $5,000 for the Regional Food Bank of Northeastern New York's Backpack program that provides food to many schools in Otsego County), and Richfield Springs – while we welcome Unatego, Morris, and Milford.
The beauty of Student Voices, Student Choices is that every team is a winner, and, simply by their participation, will make an impact on their respective communities. In 2023, the first-place school will win $5,000 for their cause, second-place will earn $4,000, third-place gets $3,000 and the other schools $1,000 each. The outpouring of support from the community after the first Student Voices, Student Choices made this possible.
Everyone is welcome to watch these amazing high school students as they present their ideas on making Otsego County a better place for all.
Related Post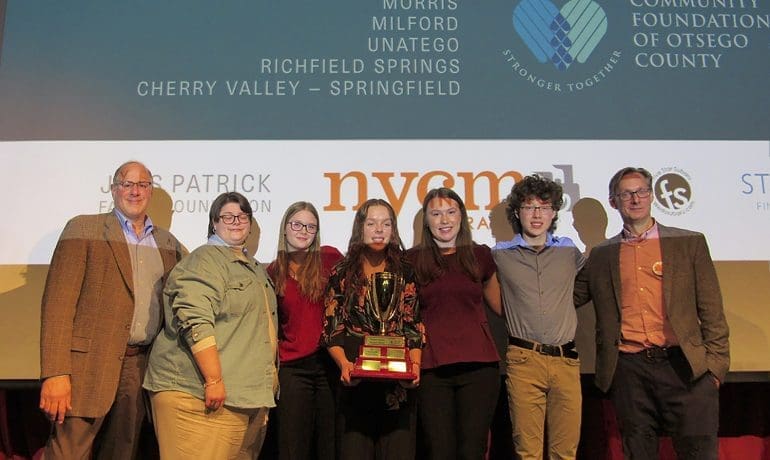 November 22, 2023
2023 Student Voices, Student Choices was a huge success!
October 13, 2023
This month we feature The Hartwick Institute of Public