Encouraging philanthropy throughout Otsego County is a major goal for the Community Foundation of Otsego County. What better way to spark that interest than by engaging our youth? With Student Voices, Student Choices, the Foundation created a special program for high school students that sharpened their focus on local needs and issues and encouraged them to become leaders in their communities. The first Student Voices, Student Choices was a resounding success.
Held on the evening of November 21, Student Voices, Student Choices brought together four teams from participating high schools – Cherry Valley-Springfield, Edmeston, Gilbertsville-Mount Upton, and Richfield Springs. These students made presentations to a large audience and a distinguished panel of five (Darren Reisberg, President, Hartwick College, Cynthia Andela, President of Andela Products, Gary Kuch, Director, Clark Foundation Scholarship Program, Josh Rawitch President, National Baseball Hall of Fame and Museum, and Gretchen Sorin – Director and Distinguished Professor, Cooperstown Graduate Program, and author/director, Driving While Black: African-American Travel and the Road to Civil Rights).
Each team represented their communities beautifully. Gilbertsville-Mount Upton was awarded first place and $5,000 for the Regional Food Bank of Northeastern New York's Backpack program that provides food to many schools in Otsego County. Cherry Valley-Springfield was awarded $3,000 for OCCA to replant fruit trees in Cherry Valley and Springfield. Edmeston received $1,000 for their school's Backpack program and Richfield Springs also received $1,000 for their school's Leadership Team which is educated fellow students on the harmful nature of Native-American mascots.
"Thank you very much for allowing our school to participate in an amazing evening," said one student advisor when the night was over. Said another, "The students really seem to feel activated and empowered!"
CFOC's goal for 2023 is to expand Student Voices, Student Choices to more county high schools and, after a phenomenal first time, we expect the event to only get better!
For more information on the Community Foundation of Otsego County, visit cfotsego.org.
Related Post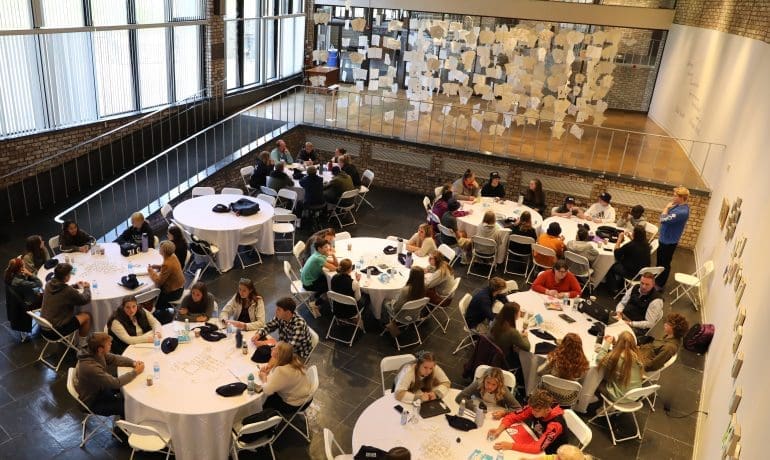 September 22, 2023
For the first time, all students participating in Student