Our friends at the Otsego Lake Association are pleased to invite one and all to attend the OTSEGO LAKE YESTERDAY, TODAY, AND TOMORROW gathering!
When: Saturday, August 13, 2022
Where: Otsego Sailing Club — in their beautiful new open-air pavilion at 5992 NY-80 (east side of the lake 1.8 miles north of The Otesaga Hotel)
Come at 8:30 am for coffee and donuts!
Presentations are from 9:00 am until 11:00 am.
The gathering is FREE AND OPEN TO THE PUBLIC.
Spend a couple of your Saturday morning hours learning what's happening in and around Otsego Lake! In addition to a very informative Otsego Lake Historical presentation, learn about the latest on invasive species that have populated the lake and other scientific updates*.
As a bonus, you'll have an opportunity to learn about the Otsego Sailing Club, the generous host of the gathering.
• Participate in a Silent Auction
• Take a chance to win a week at an Orlando, Florida Resort
• Shop the latest Otsego Lake Association apparel
Other scientific updates* include Poster Presentations by SUNY Biological Field Station interns:
• "Diets of Otsego Lake fishes" with Kaylee Kiser and Alex Javitz
• "Aging fish populations in Otsego Lake" with Max Ballard
• "Species richness of Otsego Lake fish community 2000–present" with Liam Spencer
• "Growth of yellow perch (Perca flavescens) in Otsego Lake, NY" with Kari Minissale
• "Assessing the resistance capabilities of zebra mussel (Dreissena polymorpha) and quagga mussel (D. rostriformis bugensis) veligers and young adults to citric acid as a control measure" with Emma Diaz and Liz Bolt
• "Avian population survey, 20 years later" with Jemma Johns-Pasternak
Related Post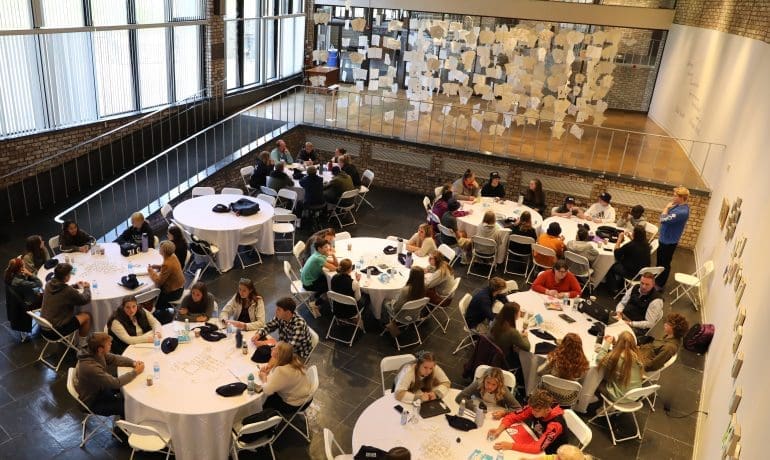 September 22, 2023
For the first time, all students participating in Student