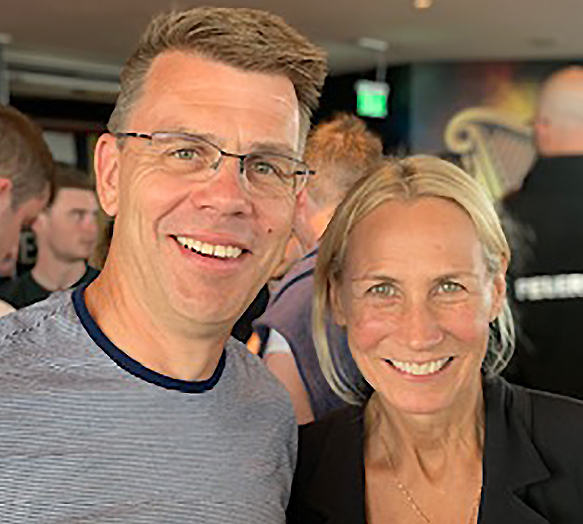 When Lynne and Kai Mebust moved to Cooperstown in June 2000 for Kai's 3-year Bassett Healthcare residency, they expected to stay a few years and move on.  Instead, they fell in love with the community and the many opportunities for meaningful involvement in Cooperstown's life. Some 23 years later, they have a long history of dedication to community, serving in a variety of volunteer roles for numerous organizations. That dedication also led them to become Founders of the Community Foundation of Otsego County.
For Lynne, raising three children initially drew her into volunteer roles at Cooperstown Central School.  She eventually chaired the Crayon Carnival, served several years as PTA treasurer, coached and officiated numerous youth sports, and became an active member of the Cooperstown Sports Booster Club.  Lynne also served on the Village of Cooperstown Parks Board as well as two terms as an elected Village Trustee.  She remains active in local politics and in the Cooperstown Area League of Women Voters, as well as the Friends of the Library and, most recently, the Cooperstown School Board.
"I'd never before lived anywhere I felt so welcomed and had so many opportunities to engage with my neighbors and community members in so many interesting and meaningful ways," said Lynne.  "Within two weeks of moving in we felt more at home here than anywhere we'd ever lived.  We knew we wanted to build our family's life in Cooperstown."
For Kai, being a doctor at Bassett Healthcare took up much of his time, and that was before he was named Chief of the Department of Medicine in 2020. Still, Kai participated in community life in many ways, serving on the vestry of Christ Church, the board of the Otsego Lake Association, as founder and commissioner of the Rookie League of Cooperstown Youth Baseball, as long-time Cooperstown Youth Football Coach, and as a volunteer with the Booster Club and the Clark Sports Center competitive swimming program.
"One of the blessings of small-town life is the ability to make a difference.  You can really see the impact that the many local nonprofit groups provide to the quality of life," said Kai.
With this background of community service, it made perfect sense to the Mebusts to become Founders of CFOC.
"Having worked and volunteered in the nonprofit sector for decades, I know nonprofit organizations are essential to a strong, healthy community," said Lynne.  "Kai and I have always tried to use our resources to support the important community work being done by so many outstanding groups.  We see our commitment to CFOC as providing us the opportunity to join other like-minded people to support a better quality of life for all Otsego County residents.  The multiplier effect of joining our contribution with others can really power change."
Related Post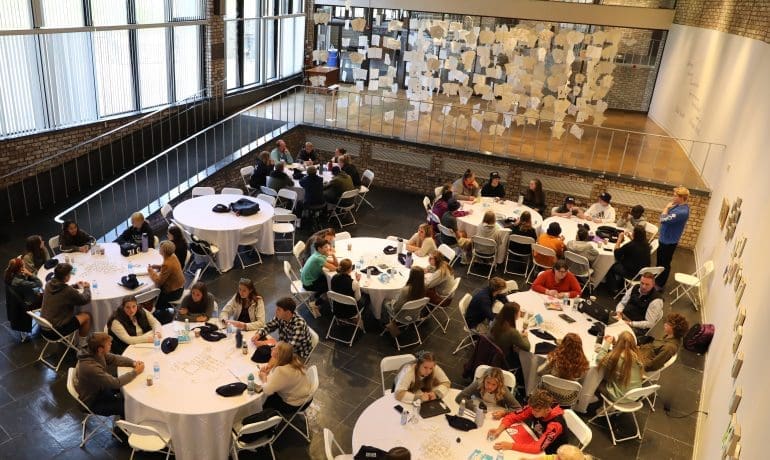 September 22, 2023
For the first time, all students participating in Student