(COOPERSTOWN, NY) The two-week old Community Foundation for Otsego County has made its first award grant addressing the COVID-19 emergency in Otsego County. The Foundation's COVID-19 Fund has awarded $5,000 to Helios Care, formerly known as Catskill Area Hospice & Palliative Care. Additionally, the United Way of Delaware and Otsego Counties has also awarded $2,500 to Helios Care.
Helios Care provides palliative care to help those with serious illness to live better, as well as hospice care for those at the end of life. Helios Care requested the grant funds to purchase needed personal protective equipment for its staff.
Harry Levine, CFOC Board President, says, "This award to Helios Care captures the goal of the Fund to support first line health care providers by supplying them with personal protection equipment that they need to safely conduct home visits. The Community Foundation of Otsego County is honored to be able to award these funds to Helios Care. On behalf of the entire community we thank Helios for serving us all. We were also pleased that the United Way of Delaware and Otsego Counties was able to join us in awarding funds as well."
Dan Ayres, President and CEO of Helios Care, says, "Helios Care providers are serving the most vulnerable members of our community during this national emergency. We are grateful for funding from the Community Foundation of Otsego County which helped us secure essential personal protective equipment, protecting our healthcare workers, our patients and their families."
The Community Foundation is currently reviewing several more applications from Otsego County nonprofits requesting grants to assist them in the COVID-19 crisis. The Foundation and the Fund expect to announce the recipients in the near future.
Grants are available to qualified nonprofit organizations, and applications are available on the Foundation website at www.cfotsego.org. More information is available and donations are also accepted online at the website. Frequent news updates on the Foundation and Fund are available at the Facebook page Facebook.com/CFOtsego. You can also contact us at contact@cfotsego.org.
We are continuing to ask for immediate support from individual donors, companies, local foundations, and other organizations. Online gifts have the most immediate impact and can be accepted at www.cfotsego.org . Donations can also be sent to the Community Foundation of Otsego County, P.O. Box 55, Springfield Center, NY 13468. Please send any questions related to donations to contact@cfotsego.org. For other general questions, please visit our frequently asked questions (FAQs) on our website. For further detailed information, to add your name as a supporter or endorser, or other in-depth questions, please email: contact@cfotsego.org.
Related Post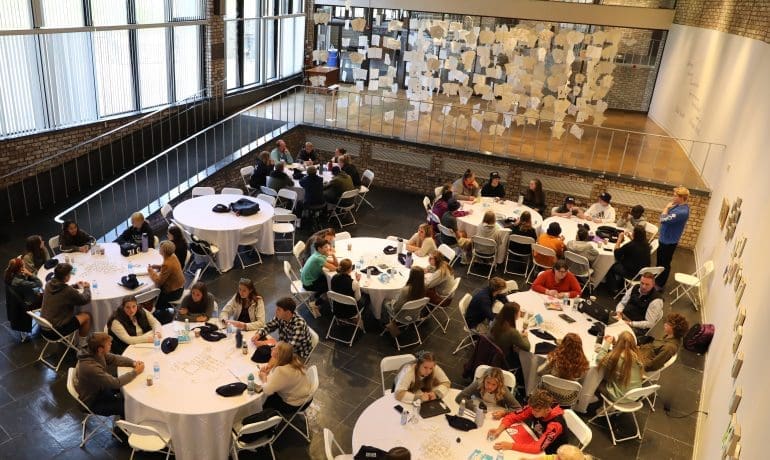 September 22, 2023
For the first time, all students participating in Student