The Community Foundation of Otsego County is pleased to announce the commitment of 19 awards totaling over $100,000 to Otsego nonprofits at the end of June 2023.
Mirroring CFOC's strategic plan, the 2023 Awards Cycle was divided into three categories – Immediate Needs, Strengthening Nonprofits, and Strengthening Community. The number of applications received was gratifying. Nearly 50 applications were received requesting $430,000 in funds. A full list of the 19 successful awardees will be added to the Community Foundation's website shortly.
A few interesting awards include Athelas Therapeutic Riding, early equine therapeutic riding in collaboration with Head Start; Catskills Agrarian Alliance, building the Future Food CSA;  Cherry Valley Memorial Library, universally accessible outdoor seating/solar-powered charging station to expand and support internet access; and The Family Service Association, for employment transportation assistance program.
CFOC Executive Director Jeff Katz said, "While we regret that we can't fund all the applications received, we're happy Otsego nonprofits know they can turn to us for help. As CFOC continues to grow, we will be able to offer more assistance to these organizations."
The latest round of awards brings the total funds the Community Foundation has directed to Otsego nonprofits to over $600,000, a remarkable total for an organization still less than four years old.
In addition to the Awards Cycle, the Advocates for Springfield Fund at the Community Foundation of Otsego County supported the Town of Springfield with three awards. The Town received an award to help fund the historic July 4th Parade and Celebration. The Springfield Library received an award to create a free museum pass program that lets library members visit over ten regional museums. The Springfield Historical Society received an award to create an exhibit revisiting the history of Springfield schools, from 1797 to the present.
Author Nancy Einreinhofer said, "The Springfield Historical Society has a good archive of photographs of the old schools of Springfield including several one room schoolhouses. Research conducted by Maureen and Fred Culbert has succeeded in locating the schools, many of which have been repurposed or no longer stand.  The grant from the Advocates for Springfield allows us to create a map of the town placing the schools in their historic locations. With the map and the accompanying exhibit, today's school children will learn the history and the conditions for students from years past. "
While CFOC was unable to grant all the recent requests, Otsego nonprofits do have another avenue to fundraise. On September 20, 2023, Otsego nonprofits can participate in Mohawk Valley Gives, a giving day focused locally on the needs of Otsego nonprofits. Registration to participate is free, open until July 31, and more information can be found at the Community Foundation website, cfotsego.org.
CFOC also plans to unveil the criteria for an additional October 15, 2023, awards deadline. Nonprofits can find more information at cfotsego.org, or by emailing contact@cfotsego.org.
Related Post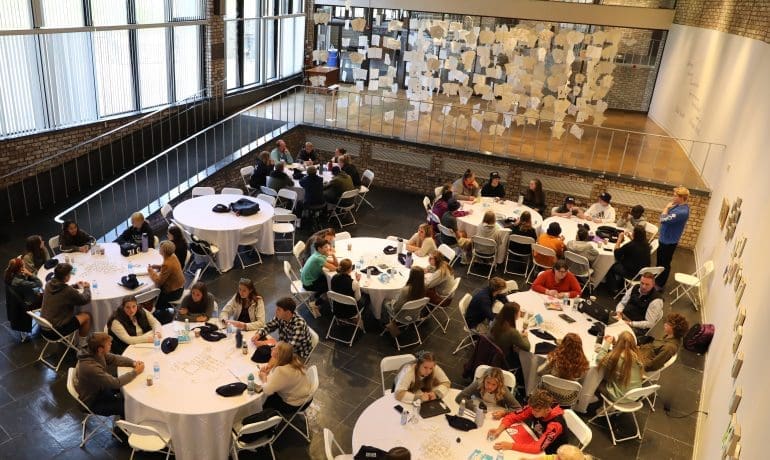 September 22, 2023
For the first time, all students participating in Student