Author, former Mayor of Cooperstown, retired options trader.
In a short period of time, the Community Foundation of Otsego County has become a force for good, improving the lives of our fellow residents. CFOC is committed to providing healthy, prosperous, and enriching opportunities for all residents of Otsego County. serving as a complement, not a supplement, to our county organizations doing fine work.
Our family moved to Otsego County in 2003 and quickly immersed ourselves into this wonderful community. There has been no better place to raise our children, and the places and people we have come to cherish are the reasons why this county is so very special to us all.
It is a true honor and privilege to serve as Executive Director of the Community Foundation. The health of the community is in the hands of the community and the Community Foundation of Otsego County is here to help.
WHO WE ARE
BOARD OF DIRECTORS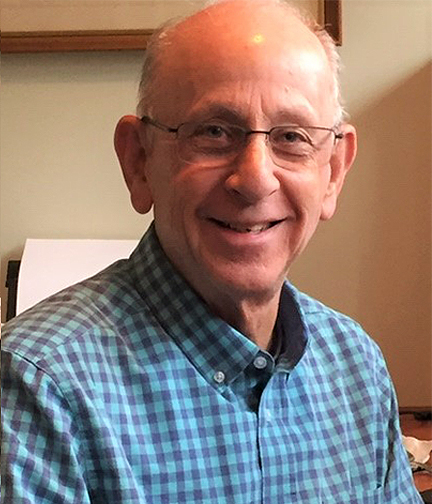 Retired Real Estate Developer; Former Pres,
Otsego Land Trust; Former Pres, Princeton (NJ) Public Library
Otsego County abounds in natural beauty and historic significance. Above all, however, we share a deep sense of community that serves as the base for the Community Foundation. I feel privileged to join in creating this new enterprise that is focused on improving the quality of life for everyone in our county. As a retired real estate developer, I can contribute my entrepreneurial skills to growing this young organization. My wife Ellen and I split our time between our farm in Springfield and our house in Princeton, NJ.
Former Mayor of Oneonta; Former COO, Opportunities for Otsego 
Attracted by the sense of community and the unmatched beauty of our natural environment, I first moved to Otsego County in 1975.  Since that time, I have had the good fortune to have served as the Director of the Oneonta Job Corps Center, the COO of Opportunities for Otsego, and as the Mayor of the City of Oneonta.  My work has allowed me to become familiar with the needs and challenges faced by various segments of our local community and to do my best in providing for improved safety, financial security, opportunities, and quality of life for all.  The Community Foundation of Otsego County can now provide us with a much needed additional resource in serving all members of our community. 
President, Bank of Cooperstown
For the past 33 years my family has been proud to call Otsego County home.  We have worked here, raised a family here, our kids went K -12 here, owned a small business, and started a bigger business.  It is a great place to call home.  As a banker the opportunity to help people runs deep and the Community Foundation of Otsego County continues that helping hand for our County.  As a board member I will continue to love Otsego County and the many attributes we have including the community foundation. 
Retired EVP, Mobil Oil; Former Trustee, Village of Cooperstown
I strongly believe Otsego County will benefit greatly from a Community Foundation to help address long-standing problems and help make better use of our assets. Many years ago, as a director of the Mobil Foundation, I learned that providing financial support to local groups that have carefully targeted, well designed and well managed programs can help a community jumpstart action to solve difficult problems. The Community Foundation of Otsego County (CFOC) was in its formative stages when the COVID pandemic hit. CFOC quickly established a COVID Relief Fund. With volunteer help and financial support from the community,  we provided immediate aid to more than twenty local organizations for specific projects related to the pandemic, demonstrating the creative, nimble, responsive philanthropy we can achieve by working together.
Chair, Otsego County Board of Representatives; Real Estate Broker; Farmer 
Retired President, SUNY Oneonta
After I retired in 2008, Annie and I decided to remain in Otsego County. We take full advantage of our natural surroundings, cultural activities, good friends, and opportunities to volunteer. Joining the Community Foundation certainly has been a way of making new friends and serving the commonweal. "We make a living by what we get. We make a life by what we give." -Winston Churchill
Executive Director, The Butternut Valley Alliance; Former Member, Otsego County Board of Representatives
Otsego County's Butternut Valley has been my home for most of my life. I grew up here and happily decided to return after college and time abroad to work and raise a family. My service in local government at the Town and County level has given me first-hand experience with the wide range of challenges our local community faces. Serving on the Board of the Community Foundation of Otsego County is a opportunity for me to continue to work collaboratively to address those challenges, and expand opportunities in our region.
Attorney, Founding Partner, Selendy and Gay 
My family has lived in and loved this community for a decade, and we can't imagine making our home in any other place than Otsego County.  It's a privilege to join forces with this talented board in service to our friends and neighbors.  By way of background, I am a veteran trial lawyer, candidate for ordination in the Presbyterian Church, and a single-engine pilot.  I have been active in several Otsego County efforts including a legal aid clinic focusing on vulnerable populations, Otsego Area Rowing and the Glimmerglass Festival.  In NYC, I am involved in various legal aid, public arts, and community health efforts.  My wife Francesca, son Jack and I split our time between the north end of Otsego Lake and NYC.  
Coordinator of Articulation and Transfer Credit, SUNY Oneonta
It is my pleasure to serve on the board with such dedicated people to our community.  My husband and I came to the area over 40 years ago to attend the State University of Oneonta and now to serve on the Otsego County Foundation, the honor is all mine. As my work in higher education continues, my commitment to working with students and community partners is where I'm most comfortable. I support the Foundation's vision, mission, and support the values for which it serves. 
Executive Director, Springbrook
Patricia Kennedy, Chief Executive Officer of Springbrook, is a strategic leader dedicated to providing the most compassionate, skilled, and leading edge supports for individuals with developmental disabilities. She has established herself as a prominent figure among New York State's strong special education and developmental disabilities service industry—guiding Springbrook through an unprecedented period of growth and transformation from a small local organization with 200 employees to a commanding regional agency with over 1,400 employees supporting over 1,000 individuals and families. 
Kennedy has received many accolades for her work including being named the 2005 New York State Developmental Disabilities Council Administrator of the Year and 2015 New York State Woman of Distinction. Her efforts as Springbrook CEO have seen the organization grow to offer a full range of services that span a person's lifetime, including residential, educational, therapeutic, and community support options. She was also instrumental in the foundation of Southern Tier Connect, one of New York's Care Coordination Organizations, for which she serves as Board Chair. 
Co-Founder and Co-Executive Director of the DreamYard Project, Inc., a Bronx-based arts and social justice pedagogy organization.
I am honored to join the Board of the Community Foundation of Otsego County; I got a chance to work with students and educators from across the county this past year as part of the Student Voices, Student Choices program, and it reinforced for me two very important truths: we have many challenges here in Otsego County, but they are challenges we can do something about by working together and by investing in the innovation and energy of the next generation and of the communities that are raising them.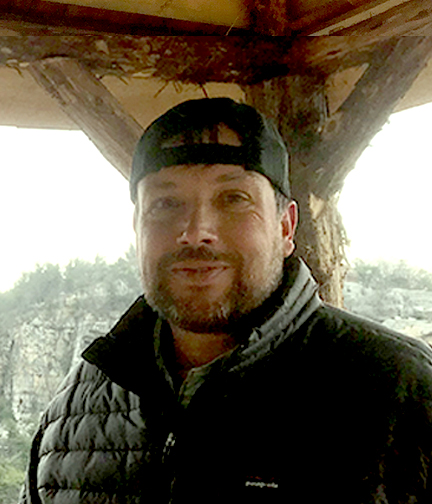 The Clark Estates; Member, Otsego County Board of Representatives
I moved to Cooperstown in 2000 to attend the Cooperstown Graduate Program where I met my spouse Melissa, and we now reside in Fly Creek with our daughters, Caroline and Charlotte.  I've worked for 16 years at the New York Council of Nonprofits providing management and governance assistance to local nonprofits. I am a longstanding Cooperstown Chamber board member (and on the boards of Cornell Cooperative Extension; Mothers and Babies Perinatal Network; and Leatherstocking Council BSA) and I serve as an elected Representative for Otsego County. I believe investment in the nonprofit community is essential to supporting our residents health and quality of
Retired School District Superintendent:  Edmeston, Oneonta & Stamford CSD
I am a native of Otsego County, but my career took me out of the County from 1983 to 2003. When Gail and I moved back, we did so with the intention to remain here in retirement. I see my participation on the Board of Directors of CFOC as an opportunity to give back to the community where I was fortunate to grow up. I believe the Foundation can be a force for the public good in a manner that will have a positive impact on all the residents of Otsego County.
Former New York State Senator
As the State Senator for Otsego County and the surrounding region for 34 years, my top priority has always been to work hard and collaborate with others to improve the quality of life for all those who live, work and are raising a family in this wonderful area. For me, it is personal. Both my wife, Cindy, and I are lifelong residents of Otsego County and chose to stay here, raise our family here and now have grandchildren right here in this special place. I believe in the mission of the Community Foundation of Otsego County and, although a relatively new organization, it has already done much to nurture progress and improve the lives of local residents even in these challenging times. I consider serving as a member of the Board of Directors to be a natural extension of my previous service to the people of Otsego County and our region.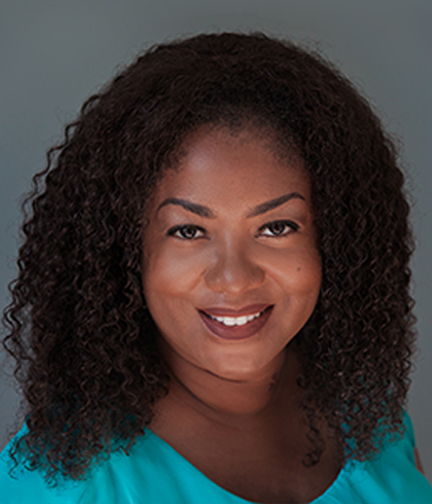 Research Scientist and Former President, The Brookwood School
My academic training, work experience and entrepreneurship has centered around issues of educational and healthcare inequality, self and identity and the social determinants of health. Prior to moving to Otsego County, I worked as a Senior Research Specialist in the Department of Psychiatry, College of Medicine at the University of Illinois at Chicago. Yet, my career has been heavily shaped by my commitment to community service. I have been involved in programs and initiatives to encourage minority youth to seek out higher education, programs to support immigrant and underserved communities and actively support programming in local community organizations and nonprofits. I am the former President of The Brookwood School in Cooperstown and have also served as a member of the Friends of the Village Library and The Community Foundation of Otsego County.
Retired Director of Finance and Administration in the legal field; Trustee of The Glimmerglass Festival; Board Member, Musica Viva NY
I was born in Oneonta and soon after, my family relocated to the mid-west; fortunately, we often returned upstate to visit family and friends. Although I now split my time between Otsego County and New York City, it is here that I feel most at home. The beauty of the terrain, the friendliness of the people and the abundance of cultural and outdoor activities combine to make Otsego County an exceptionally inviting place to live.
Long a supporter of the community foundation's concept, I greeted with great enthusiasm the recent establishment of the organization here in Otsego County. I am pleased and honored to have joined this remarkable group of local leaders who are dedicated to bringing together the area's many resources for the purpose of improving the lives of our neighbors throughout the community.
Board member, Greater Norwich Foundation; Emeritus Trustee, Miss Hall's School 
I worked at Harvard Business School before returning to Norwich, my hometown.  I have always had a passion for giving back to my communities, whether it be service in education, healthcare, or other non-profits.  I have served on the Board of Directors of the Friends of Bassett and the Mary Imogene Bassett Hospital, Inc, the Smithy-Pioneer Gallery, and the Cooperstown Chamber Music Festival…as well as many many boards in Norwich, where I grew up.  Most importantly, I see the opportunities we have to integrate all of the needs of the community and to be able to be of help with our foundation to solve some of the problems that face us today. It's an exciting venture which I shall enjoy.